Storage & Accessories
Electrical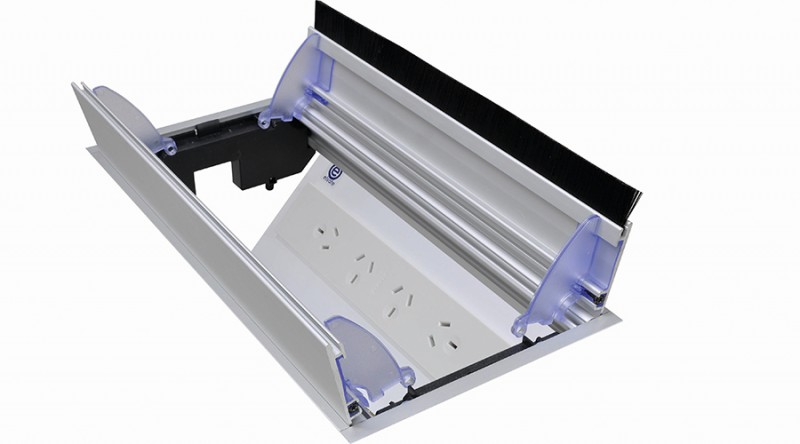 Tardis
The Tarids series in desk box provides power and data solutions to your desk top with optional cable management system. Ideal for boardroom tables, conference tables, office desk and wherever a classical, stylish, contemporary but practical power and data solution is required, available with optional back box and end caps for a complete solution.

It is flush mounted and comes in two sections making installation quick and easy. The Tardis comes in two standard sizes allowing for a maximum of 8 power or 6 power 4 data.

The lids opening edge has a soft bristle insert that fits snugly around the cables allowing the lids to sit tight and flush. The unique feature of this lid is the cable guides attached to either end. The function is to push the cables towards the centre when the lids are closed, thereby avoiding damage to the cables caused by the scissor action of the lid closing.
Customise and order